extraordinary
Fuel Magazine
"Fuel Magazine® is a quarterly publication focused on automotive culture, the people who live it, and the machines that they build. Each issue is over 140 pages long, is printed using high quality stocks and binding right here in locally in Melbourne, Australia.
Using good photography, writing and design presentation, Fuel Magazine® is available through our online shop, nationally via the Australian newsagency network, or through our domestic and international independent resellers"
Kinfolk
Kinfolk: I first heard about this new generation type magazine on Monocle 24 Culture podcast. The focus: entertaining – with a new and extraordinary slant on it. They say, "Every element of Kinfolk- the features, photography, and general aesthetics - are consistent with the way we feel entertaining should be: simple, uncomplicated, and less contrived. www.kinfolk.com

Monocle24
Monocle 24, the round-the-clock radio station that launched in October 2011 and is broadcast from their headquarters at Midori House in Marylebone.The station delivers news and comment, plus magazine shows covering a range of topics including food and drink, urbanism, design and print media.

Visit www.monocle.com for their magazine, bulletins and podcasts.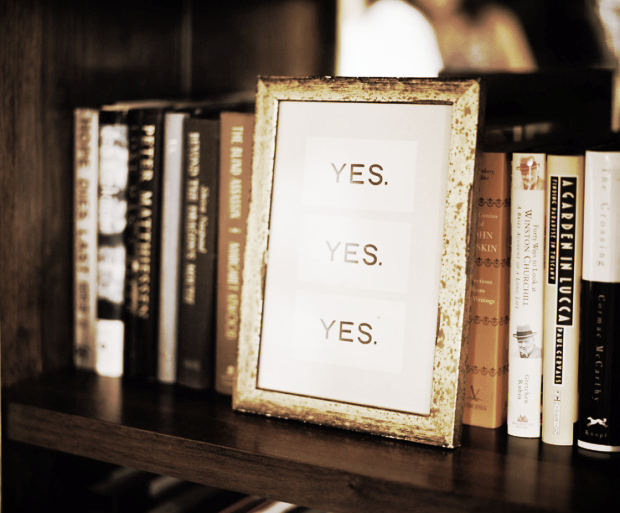 Lonny Magazine
Launched in October 2009, Lonny is a monthly online magazine that focuses on lifestyle and home decor.
"At Lonny, we believe in making design choices that lead to personal happiness. We value individual style and independent thinking, and are convinced that inspired design can be achieved anywhere" www.lonny.com

LV city guides
Louis Vuitton has republished a 2014 edition of their cult City Guides series. To celebrate 15 years of the guides, which give an insider's look at towns all over the world, the works have been given a make-over with over 50 journalists, writers and high-profile figures from the worlds of art and literature putting pen to paper for an eclectic selection of the best addresses in 15 cities all over the world.
MIA Qatar
The Museum of Islamic Art in Qatar is housed in an extraordinary complex designed by architect I. M. Pei.

Pei suggested a stand-alone island for the structure in order to avoid the encroachment on other buildings. Thus it was built on the water, 64 acres (260,000 m2) approximately 195 feet (59 m) off the Doha Corniche and surrounded by a park.[5] Pei requested, further, that the museum spaces be designed by his collaborator on the Louvre project, Wilmotte & Associes, who then assembled a design team including Plowden & Smith (conservation consultants), Isometrix Lighting + Design (lighting consultants), SG Conseil (AV Consultants) under Turner Projacs. 
The Museum houses masterpieces of Islamic art, including metalwork, ceramics, jewellery, woodwork, textiles, coins and glass. The collection reflects the vitality, the complexity, and the diversity of the arts of the Islamic world. 
Inventory
Inventory was established in 2009 as an online platform and biannual publication to explore the aesthetic and cultural interests of its founders. By offering a unique and global perspective on design, craftsmanship and culture, both forgo the temporariness of trend to instead focus on the brands, designers and artists whose bodies of work reflect a commitment to quality, and a desire for innovation.http://www.inventorymagazine.com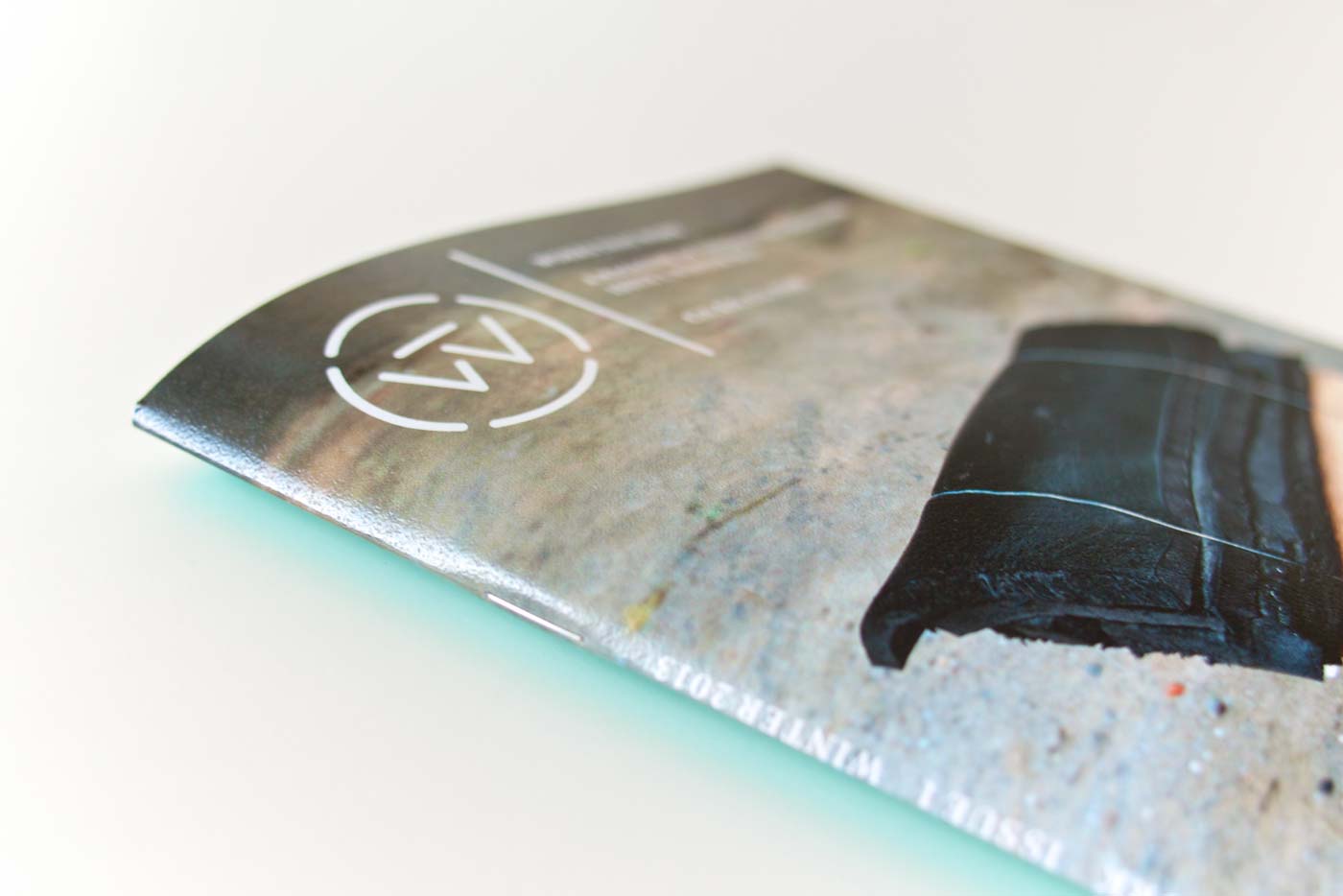 Works that Work
Works That Work is an international magazine for the curious mind, intending to surprise its readers with a rich mix of diverse subjects connected by the theme of unexpected creativity that improved our lives.
"We publish original, in-depth essays and stories on subjects connected with design, presenting projects that challenge and change the way you perceive them. Perhaps most importantly, we hope to publish articles that make great dinner stories to tell your friends" https://worksthatwork.com/

Boat Mag
Boat Magazine was born out of our passion for storytelling, our obsession with traveling to new places, and our habit of buying way too many good-looking magazines. Published by Boat Studio, a creative studio based in King's Cross specialising in branding and content creation.
"Our hope is that our magazine acts as a great big 'refresh' button. Each issue focuses on a different complicated city and our goal is to help people create or update their ideas and images of that place" http://www.boat-mag.com/

Lux Eat
If you are traveling soon make sure to check out Aiste's blog www.Luxeat.com. She has an amazing collection of restaurants and culinary destinations. Featuring quite a few starred sushi restaurants which I surely hope to visit one day.

"Yes, I'm what you could call an enthusiastic world "food-trotter". And I would like you, dear readers, to be my first-class traveling companions... - " -Aiste-

ferm Living
Danish Design - made with love.

ferm LIVING draws on Scandinavian design traditions and retro charm – but with a distinctive graphic edge that makes every item firmly contemporary. ferm LIVING is rooted in Denmark, where Trine Andersen founded a graphic design studio in 2005. The decision to start her own business sprang from a personal vision of a bird on a branch, ready to take off. That bird remains a part of the ferm LIVING logo today.
visit http://www.fermliving.com for all her beautiful designs.
Lonny Magazine
A lifestyle and home decor magazine featuring design ideas, market trends, and a large photo collection of beautiful homes and gardens.
It's a beautiful piece of work. I enjoy it each time it comes out.  
http://www.lonny.com/ 
public supply
The Public Supply mission is simple: to support creative work in our country's public schools. Whether students are painting, acting, singing, writing, or even coding, creativity is as important as traditional academics in helping students develop critical thinking, communication skills, and confidence. Unfortunately, smaller budgets and an increasing emphasis on standardized test scores have meant cuts in the resources devoted to the creative arts. Teachers often don't have the materials they need for simple art projects -- stuff like blank paper, paintbrushes, and markers -- and some schools are having to cut entire departments. We want to provide materials where they're needed, but also to bring together creative thinkers and create a community to support our schools.
Support them by:  
Public Supply is a for-profit company that produces responsibly sourced and well crafted writing, art, and office essentials. We channel 25% of profits from every sale to a teacher in a high-need classroom, who will use the money for a project that drives creativity. All design work on our products is done in Brooklyn, New York, and all products are sustainably sourced in the United States. We're confident that our commitment to quality, our distinctive aesthetic, and the opportunity we offer to contribute to a worthy cause will allow the Public Supply brand to spread, and help us to make an impact nationwide.  - Public Supply -

For more information viit their website and online shop at:

http://public-supply.com
dustjacket attic
"This blog is basically a journal of the photographs that have caught my eye and made my heart beat a little faster & of design, be it fashion or interiors that inspires me. Now a little of what else I love ... besides blogging & living in Australia ;)" - Debra - Dustjacket Attic.